White jeans can be tricky to wear. However, with a few styling tips, you can look very stylish in them. Pair white jeans with the right tops, footwear and accessories and you will be unstoppable. Here are our top suggestions for what to wear with white jeans for women.
Recommended Read – Top Tips for Choosing the Right Types of Jeans for You
Best tops for white jeans
When choosing what to wear with white jeans, pay attention to the fit and overall look of your jeans. Always aim to create a balanced figure with the outfit pieces in either half. So, wear tailored tops with relaxed fit jeans and snug-fitting tops with slim or straight white jeans.
Dark solid color tops will create the perfect contrast for stark white jeans. Fine embellishments like embroidery will add more elegance to your look.
Image Credit – Bright on the Day
Light colored tops and t-shirts with white accents will help you achieve a delicate, feminine look. Meanwhile, you can also pair your white denim with dark prints like checks or tartan to make the outfit pop.
Image Credit: Fashion Gum
Embrace your femininity by pairing white jeans with dressy shirts in soft fabrics like chiffon and silk. Add statement accessories like golden hoops or danglers and you will have party-worthy outfits that are right any big or small event.
Image Credit – Emily Ratajkowski
Create a semi-formal look that is appropriate for the workplace by pairing white jeans with shirts with interesting colors and prints. This outfit is also suitable for events like presentations and meetings. It will allow you to command the attention you deserve.
Image Credit – Aliexpress
White jeans are perfect for summer as they work with tops in bright, tropical colors to create cheerful, pleasant outfits. Pair your favorite white jeans with light, breathable tops with fascinating prints for a summer day outing and you cannot go wrong.
Image Credit – Sydnestyle
Accessories to pair with white jeans
You can wear white jeans all year around by pairing it with suitable jackets and shrugs in cold weather. White jeans go with almost every color. However, printed and textured jackets can create a playful effect. Meanwhile solid dark and pastel color shrugs are better suited for workplace looks.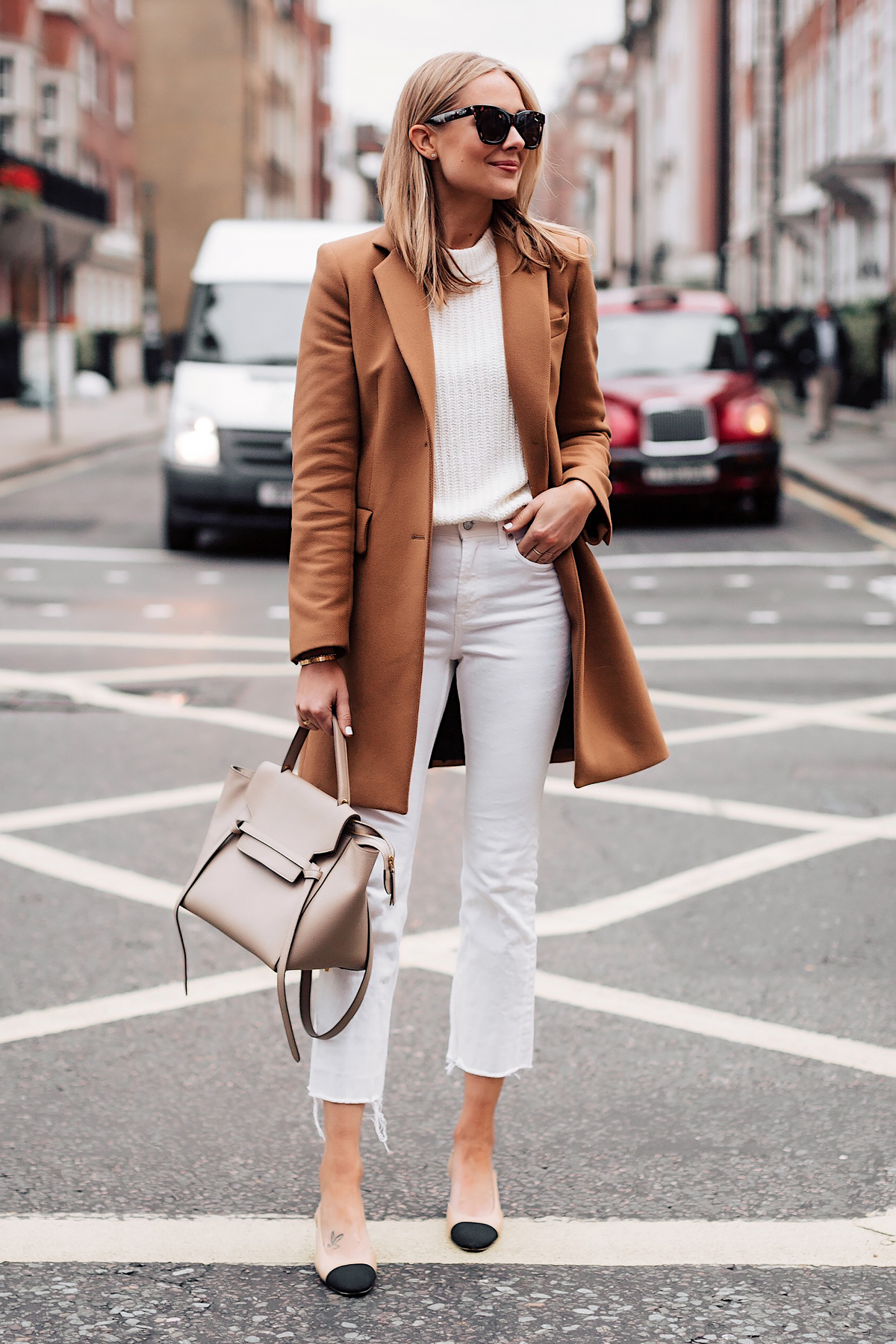 Image Credit – Fashion Jackson
When you pair your white jeans with tops in soft fabrics like chiffon and silk, metallic jewelry will help you create appropriate looks for parties and festive occasions. Complete your outfit with metal hoops or bracelets to look like a stunning diva in white jeans.
Image Credit – Not Dressed as a Lamb
The best thing about white jeans is that you can mix and match with a variety of footwear and handbags. Pair it with pumps or sneakers for a sporty effect. Slender heels and ankle boots will make you look elegant.
Image Credits – A Pinch of Lovely
Find flattering white jeans for any occasion at Shoprapy. Also, discover a variety of fashionable tops and accessories to pair with your favorite white jeans in our fashion collection for the modern woman. And to keep up with the trends and for valuable fashion inspiration and style tips, keep visiting our blog page.